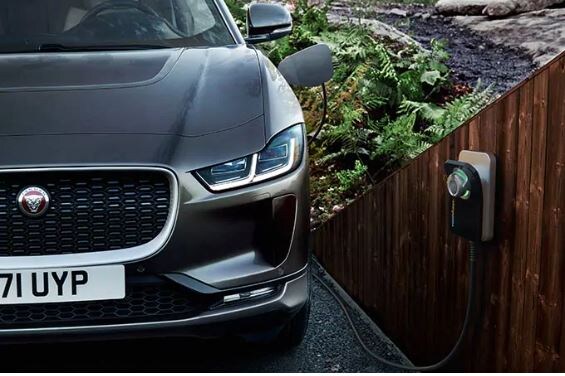 If you have an electric vehicle, it's important that you keep it charged at all times. Fortunately for drivers who want to go green, Jaguar Jacksonville sells models like the 2020 Jaguar I-PACE, which offers drivers a variety of ways to recharge. Whether you're at home or taking a trip, there's always a way to boost your green SUV's battery life.
Charging at Home
Charging at home is a necessity, no matter where you're going. A regular outlet might take a while to charge your battery, so investing in a "Level 2" charger is a great idea. These are simple to install outdoors and can typically charge your 2020 Jaguar I-PACE to maximum battery power overnight. Installers can also make accommodations for drivers who live in apartments or condos in many cases, so don't think it's impossible to install a home charger if you don't live in a single-family home.
Charging at Work
More workplaces are adding parking spots that also allow drivers to charge their EV battery while they're at work. If your office or workplace doesn't currently offer them, it can't hurt to ask if there are any plans to add them! They're a huge convenience for any green car drivers who work all day.
Charging On the Go
There are also plenty of charging points for your Jaguar SUV at restaurants, stores, and rest stops. Your infotainment system and navigation technology can actually spot these charging points for you and let you know where you need to go in order to recharge your battery. The days of "range anxiety" are far in the past.
Now that your fear of running out of charge has been put to rest, visit our Jacksonville Jaguar dealership to check out our unique green SUVs! Once you see the 2020 Jaguar I-PACE in action, we think that you'll want to drive it right home.