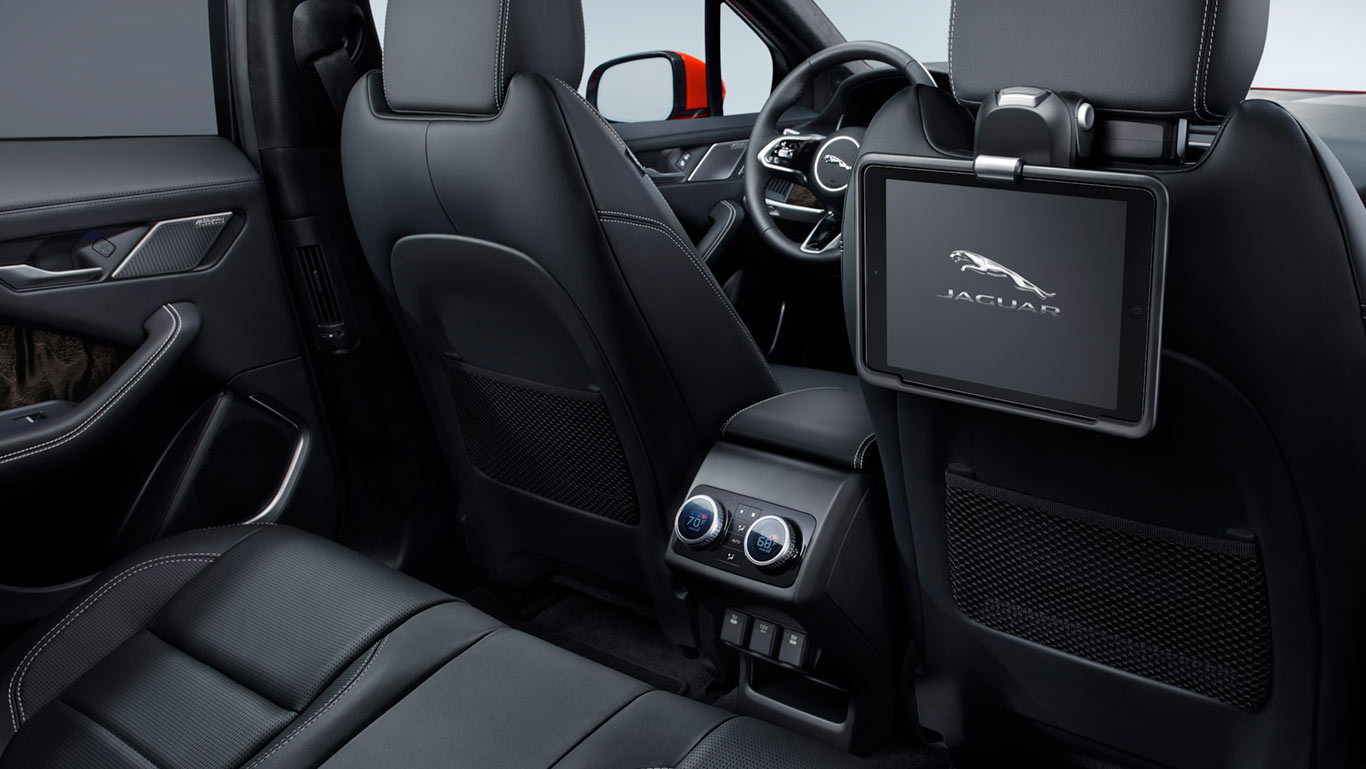 When you drive a 2020 Jaguar model, you get to experience a vehicle with incredible driving abilities. Performance is a big factor in these models, but you can't discount the importance of interior design. One model that stands out for its luxurious interior is the 2020 Jaguar I-PACE, available now at Jaguar Jacksonville. If you're looking for a high-end atmosphere, the latest in-car tech, and extra features that make your drive even more comfortable, this luxury SUV delivers.
In-Car Tech
In-car technology is an important part of a vehicle's interior, and this Jaguar SUV doesn't disappoint on this front. The Touch Pro™ Duo infotainment features makes it easy to access the features you need through two responsive touchscreens. A 12.3-inch interactive driver display presents relevant information right in your line of sight, reducing the temptation to take your eyes off of the road.

You can even sync up with your smartphone, thanks to Android Auto™ and Apple CarPlay™ smartphone integration. You can even listen to your favorite tunes through a fifteen speaker premium sound system.
Other Interior Features
The interior also offers luxury and sophistication alongside some hi-tech trappings. There are two types of seats available—sports seats and performance seats—which both offer comfort in a variety of driving situations. Acoustic laminated glass on the front windows and windshields of the 2020 Jaguar I-PACE keep outside road noise to a minimum. The Cabin Air Ionization system improves air quality within your car, cleansing the air and neutralizing many odors. You can even pre-heat or pre-cool the 2020 Jaguar I-PACE using a smartphone app.
If you're looking for a stylish SUV that offers a luxurious interior, the 2020 Jaguar I-PACE fits the bill. Visit our Jaguar dealership in Jacksonville, FL and experience this all-electric SUV for yourself!