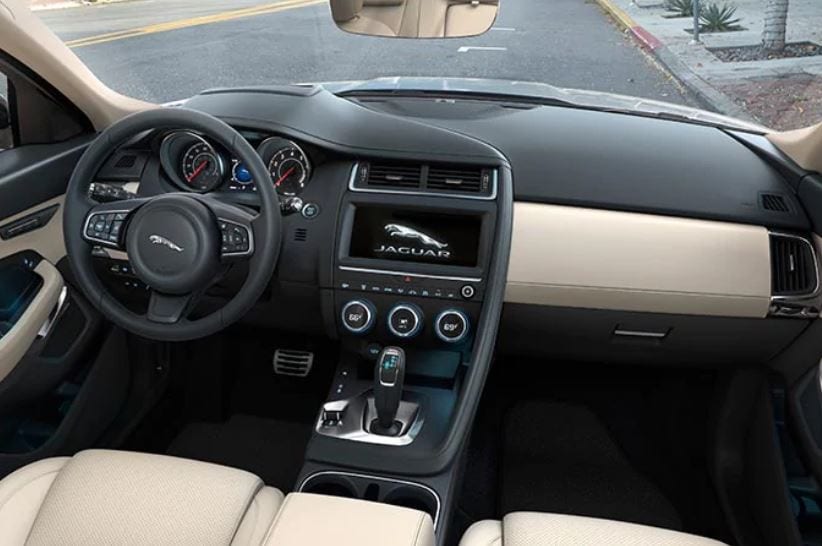 While there is a myriad of ways that Jaguar vehicles work to stay ahead of the luxury pack, in-car technology is one advantage that vehicles like the 2020 Jaguar E-PACE have over the competition. The Jaguar E-PACE in particular is loaded with great infotainment and display technologies, which is enough for any Jacksonville, FL driver to fall in love with at first sight.
What are these technological features our customers love so much? Here's a quick look at the best of them.

Best Tech Features in the 2020 Jaguar E-PACE
10-Inch Touch Pro

– Standard on every 2020 Jaguar E-PACE, this next-generation infotainment system features a 10-inch touchscreen with tap, swipe, and pinch-to-zoom capabilities, which are handy for perusing everything from music to navigation.

Connect Pro Pack

– One way to get the most out of Touch Pro is to invest in the Connect Pro Pack, which gives the vehicle its own 4G hotspot and other smart settings. Drivers can listen to music, podcasts, and the radio all through voice commands, and the system will even pull in certain popular entertainment apps for seamless integration.

?

Apple CarPlay™ and Android Auto™ Integration

– Nearly all of our drivers own either an iPhone or an Android device, which means Apple CarPlay™ and Android Auto™ only serve to further enhance enjoyment of the 2020 Jaguar E-Pace.

Driver Settings

– Using Smart Settings, the vehicle can automatically detect who's driving using the key and one's phone, which means it can adjust seats, mirror, and preferred media when starting a trip.
These are just a sampling of the best technologies that Jaguar has to offer, but if you're interested in a new Jaguar in Jacksonville, the only way to really experience it all is to get behind the wheel and see for yourself. The 2020 Jaguar E-PACE awaits you!