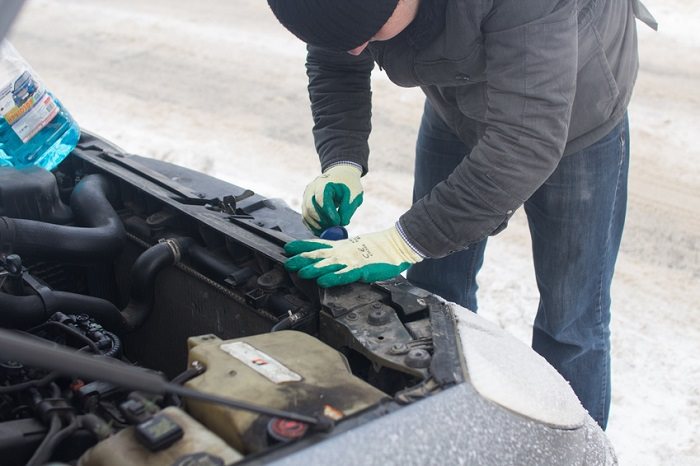 One of the many nice things about living in Jacksonville is that, unlike many parts of the U.S., we generally don't have to worry too much about harsh winter weather. With that being said, however, we still need to be sure our cars can handle the drop in temperatures. Our Jaguar service center will ensure it's ready with these key maintenance tasks.
Battery Test
While we typically don't see below-freezing levels, it can still get pretty frosty here, especially overnight. And when the mercury dips, this can put a strain on car batteries, particularly if they are older. We will test your battery to make sure that it still has adequate power. If it's running low, you'll have the opportunity to have it replaced.
Tire Inspection
Even if we rarely have to deal with ice, our roads can still get slick in wet weather. This is why you have to be sure that your tires offer the best traction. We will examine them to see how deep the treads are. If they are getting shallow, we may recommend replacements. We will also check the air pressure and add some air if need be.
Wiper Replacement
No matter what the precipitation is, your windshield wipers have to be able to clear it to give you the best visibility. If your wipers have cracked plastic or frayed rubber, you can get a new set to augment your safety when you're out driving.
If you need any of these maintenance tasks or perhaps your car is overdue for an oil change or tire rotation, you can make an appointment now with the service center at Jaguar Jacksonville.